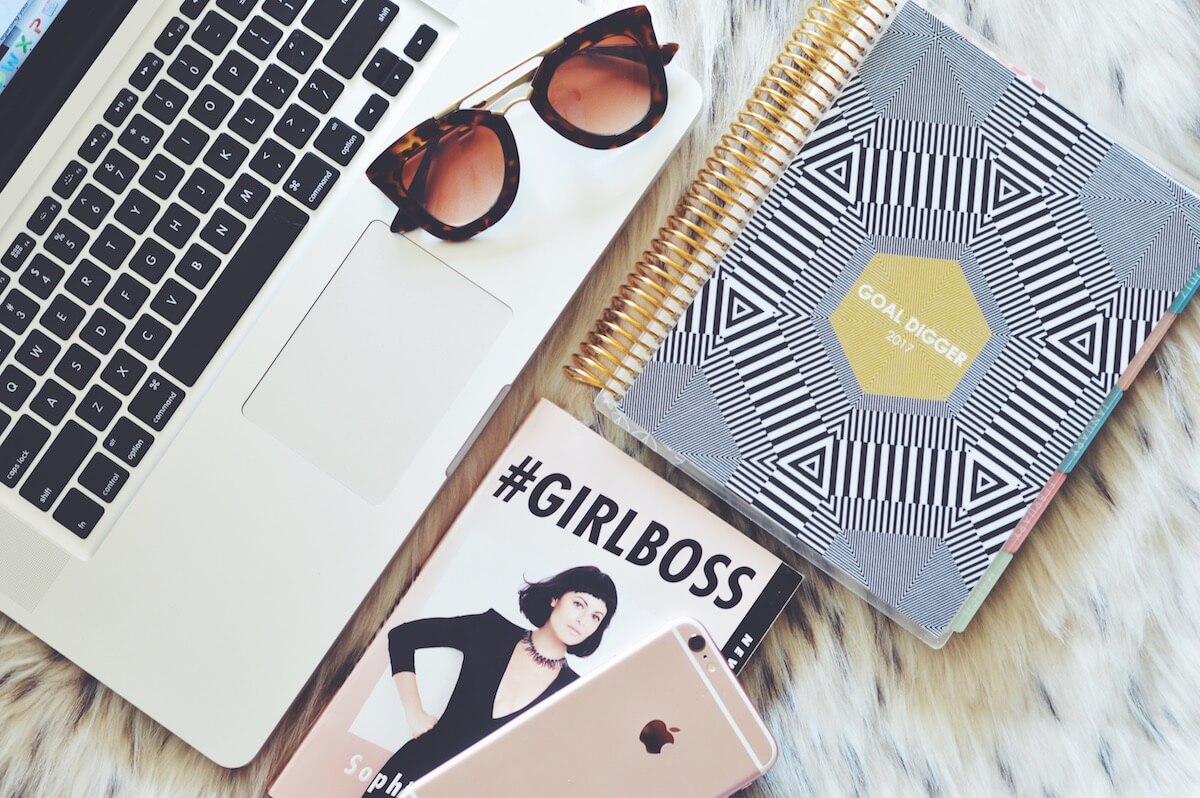 7 REASONS WHY MOST BLOGGERS FAIL
It seems that everyone and their mom has a blog (or two). With the over saturation of blogs out there the thought of making your own stand out must seem daunting. Don't let your end goal prevent you from even starting. There are some key mistakes to avoid to ensure your blog succeeds rather than slip into the wasteland of abandon blogs online. Here are 7 common reasons why bloggers fail:
1. Ignoring the Importance of SEO
I am guilty of this very mistake! SEO stands for Search Engine Optimization and essentially means you optimize your blog's articles (and videos and social media for that matter) so they can be found easily in any type of search. When I first started my other blog CurlsUnderstood.com I didn't use SEO consistently. Then I noticed that some of my blog's articles where getting on the first page of Google. It was an aha moment! I realized I had to apply SEO to every single article I wrote. I went back to all my old articles and systematically added SEO tactics.
I swear by the WordPress plugin "Yoast SEO" as it walks you through the steps to optimize each article you write as you write it. The great thing about SEO is that when someone finds your blog via Google, Bing, Yahoo etc. they remember that you helped them and are more likely to come back (see the screen shot of an email I received from a reader below!). They'll also follow your social networks!
Here is my article dedicated to SEO. I outline my Blueprint for optimizing my blog posts for Google.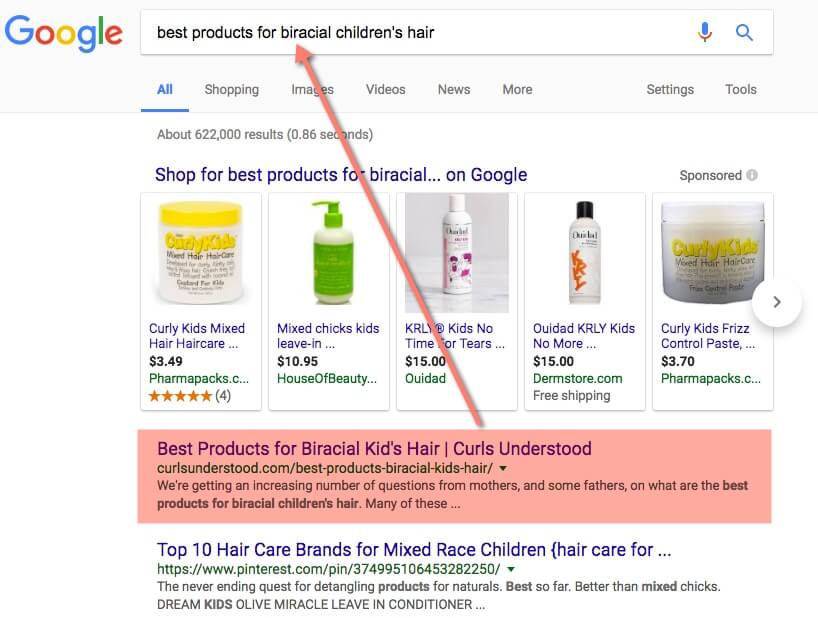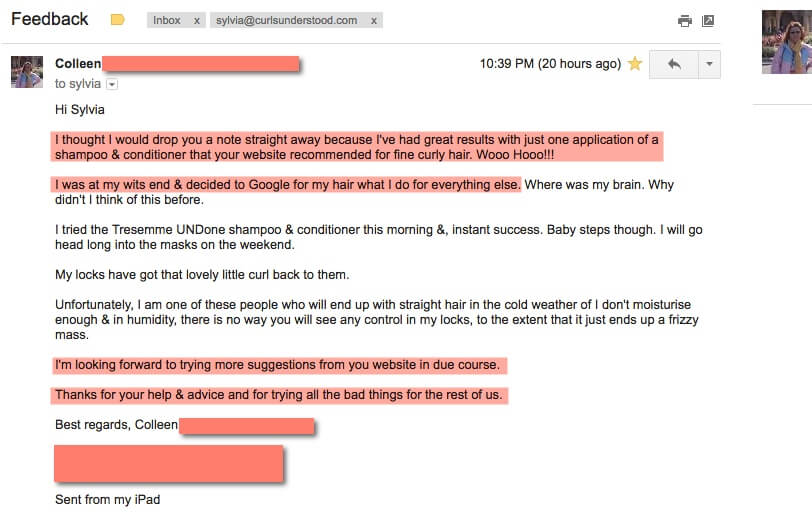 2. Lack of True Passion
Presumably you are blogging about a topic that is near and dear to your heart. If not, you're in for a world of pain! Blogging requires a lot of time, discipline and work. It can be frustrating at times since you're relying on only yourself to get things done. Passion is what will drive you through the times when you want to quit.
You'll also likely be very knowledgeable about something you're passionate about. This will give you plenty of inspiration and help you find new topics for content.
3. No Creativity or Innovation
Since the blogsphere is super saturated, you have to think out of the box if you want to stand out. What will be your hook? An innovative Instagram feed, awesome video content, thought-provoking articles? If you're not sure, you can start by researching other blogs and seeing which of their content got the most comments, likes, shares etc. If you're not being creative your blog will likely fail.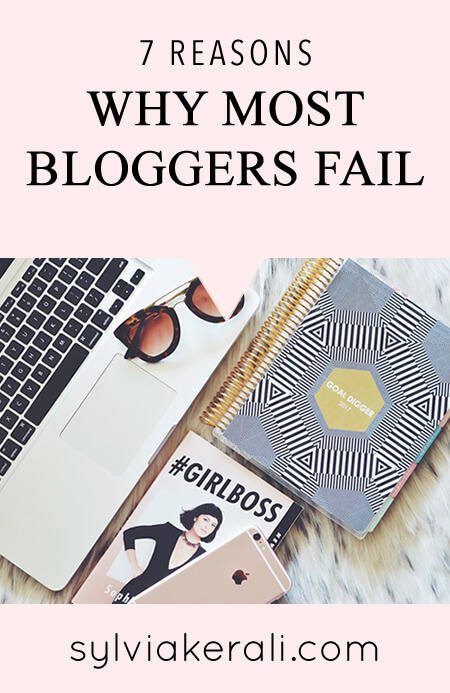 4. Thinking You'll Get Rich Quick
Many new bloggers only start blogging with the intention to get rich quick and/or become the next internet star. While this isn't impossible, it should not be your only motivation. Instead I suggest using your blog as a platform to help others in some shape or form.
People use the internet daily to solve problems. Provide their solutions and become a trusted resource and source of inspiration. If you do this successfully, money (and maybe fame) will follow. You also won't be discouraged if it takes some time for you to make your first $100 from your blogging efforts.
5. Not Setting Goals
Be sure to set challenging and achievable goals for your blog and social networks. So many bloggers don't set goals. Even if your goal is to reach 5000 unique visitors a month then set it and strive to meet it. Even if you fail, you'll still be better off than you were before.
Many bloggers fail to set goals and then wonder why they haven't made a big splash with their brand. I can bet some of your favorite influencers had and still have goals. And they measure their success regularly. When I started my blog my goal was to post 2 articles a week and promote them on Facebook and Pinterest. Once I started to see some traffic on Google Analytics, I started to set unique visitor goals per month.
6. Lack of Personality
Personal branding is all the rage right now (hence me starting this blog!). If you're to succeed in becoming an influencer you must not be afraid to let your personality shine. Readers and followers love to see the face and voice behind the blog. Leverage YouTube and other social networks to give your followers insight into who you are and what you're about.
Also research your "competitors" and figure out how you can distinguish yourself from them. Could you create better photos, more helpful graphics, perhaps your videos can be funnier. Find your strength and exploit it!
7. Lack of Discipline
Ultimately, you have to treat your blog/business like a part-time job. I worked full-time while building CurlsUnderstood.com. I would work from 9-5 then on my blog from 7 to midnight. I will admit that it didn't feel like work as I loved what I was doing. That helped keep me stay disciplined so I guess this ties into number 2 (lack of true passion).
If you're finding it hard to stay disciplined, try working on creating a schedule. I use planners to keep me organized (like the one pictured above by Erin Condren). I plan out my week each Sunday and pick 5-7 major things I want to accomplish that week (usually one per day). This will stop you from feeling overwhelmed.
So there you have it. These are the top reasons why many bloggers fail and indeed why I almost failed. What have been your unique challenges with blogging? Be sure to leave your questions and comments below or join my private mastermind group on Facebook.